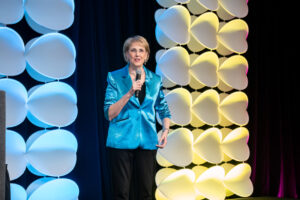 Funny Motivational Keynote Speaker Kay Frances! Contagious energy with a message that resonates!
Solid content. Hilarious delivery.
Kay's funny and motivational Keynote Presentations will leave your audience energized and excited to take on their challenges with a renewed vigor. This speaker has the experience, the expertise and the passion to deliver every time!  And, if you need an Emcee to keep your event moving, Kay will make your event one that your people will talk about for a long time to come.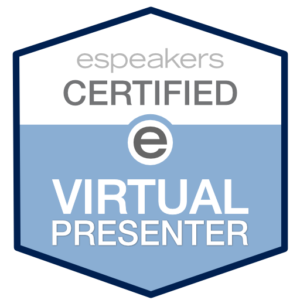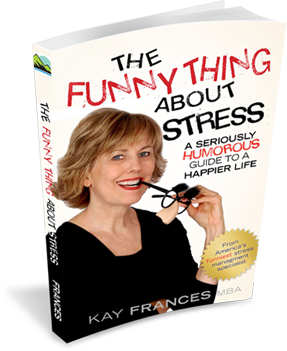 BUY KAY'S BOOK
"This book is very helpful in making you take another look at what your stress is and deal with it in a positive way."
– Amazon Reader Review
Order Now!
Does Funny Motivational Keynote Speaker, Kay Frances, understand how to attain peak performance?
Yes! She literally wrote the book on stress!
In our frenzied world, people need to be reminded of how to attain and retain peak performance in all areas of their lives. Kay's dynamic and funny and motivational Keynote Presentations do just that! This phenomenal speaker offers real-life, workable solutions to the things your people struggle with. As a Funny Keynote Speaker, Kay truly delivers!
Dealing with difficult people
Embracing change
Choosing serenity over stress
Letting go of what they can't control
Kay is an experienced speaker who will make your event truly memorable. There are very few speakers who can bring both the humor and a powerful message that will resonate with your audience.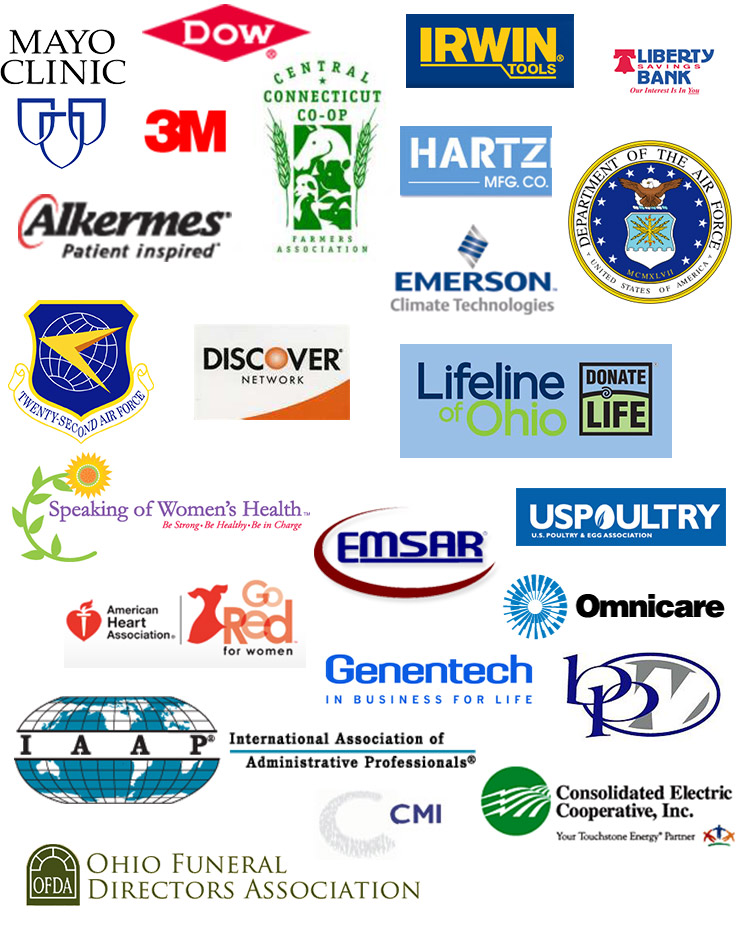 Kay Frances IS the funniest speaker I've ever known. Her ability to take relevant issues and package them in a humorous way is remarkable. We brought her in to close out our national conference and people are STILL talking about her TWO YEARS later!"
Chip Lutz, President,
Association for Applied and Therapeutic Humor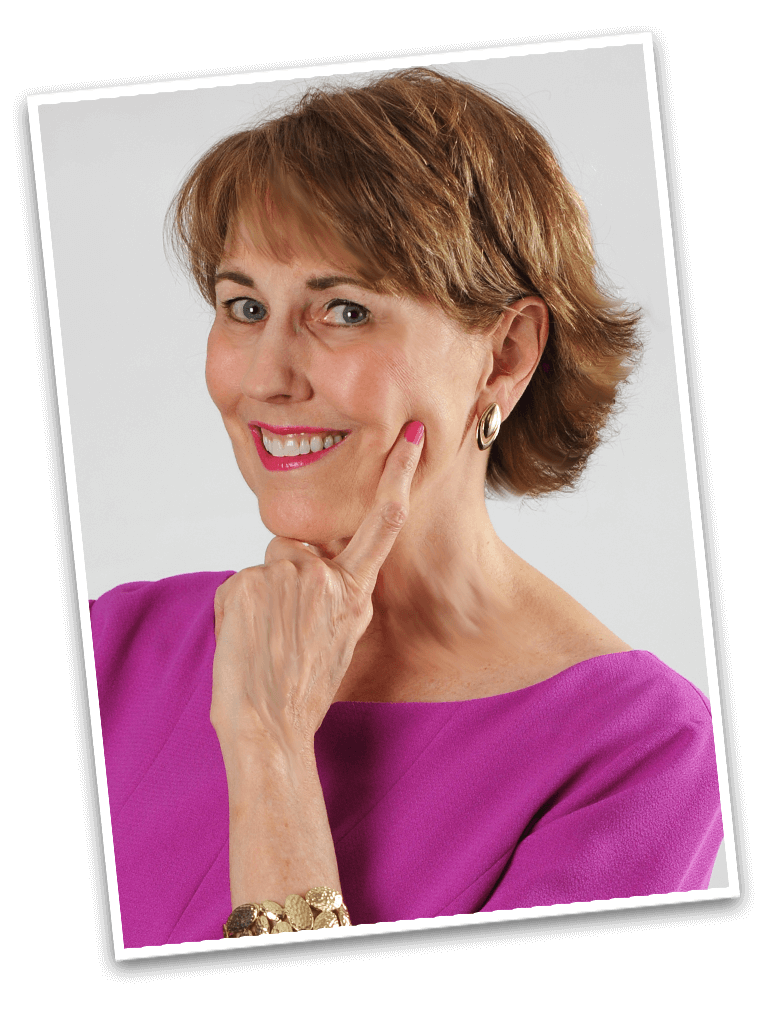 THE KAY FACTOR
A great keynote speaker like Kay Frances will inform, inspire and engage your audience. She will:
Set the tone for your event.
Inspire the audience to take action.
Educate them with vital information to better their lives.
Research your organization & industry to tailor a message just for your group.
Make you a hero for finding the perfect keynote speaker!
What separates Kay from many other speakers is that she has the ability to reach across all socio-economic groups and truly connect. Kay's keynotes have a universal appeal that resonates with both men and women, younger and older, managers and employees. And did we mention "funny?" We mean laugh-out-loud, thigh-slapping funny!
A funny and motivational Keynote Speaker that tailors her presentations to your group.
From leaders to customer service agents to front-line employees, Kay is a speaker who will craft a motivational message that speaks directly to them. After hearing this speaker, they will leave your event energized, fired up and ready to take on their challenges with renewed vigor!
And, Kay is a fantastic event Emcee! She can help make your online event truly special.
BOOK KAY FRANCES HERE. OFFICIAL SITE. So is Kay Frances really funny? Of course! She was a professional standup comedian for many years, appearing on a number of national television and radio programs. Additionally, she lived and performed in New York City, appearing at the nation's top comedy showcase clubs.
---

---
Kay's comedy skills combined with her expertise in peak performance makes for an event planner's dream. You get both an educator AND an entertainer! But, more than that is her SOLID CONTENT that will stick with your people for months–even years–to come. This Funny Keynote Speaker truly delivers! And, if you need a event Emcee, Kay has the expertise to do this as well.
For a speaker who is funny, relevant and guaranteed to make your meeting truly memorable, contact Kay today!
One of the comments I heard over and over was how you tailored your presentation to our organization and personalized it for us in such a humorous and realistic way!…I believe it would be safe for me to speak for the 400 people who showed their appreciation with the STANDING ovation they gave you."
Debbie Frantz, ACTE Special Needs Division
Kay was our opening keynote speaker at our annual Pennsylvania Health Information Association conference. She was absolutely delightful. Her message about stress really hit home."
Denise Dunyak, Pennsylvania Health Information Management Association